As a licensed landscape architecture firm, MLA is able to provide the full scope of landscape design and construction documentation required to take projects from inception to completion. We take great pride in producing creative, sustainable designs that are on budget.
The design process requires collaboration and clear communication between the client and designer. During the initial meeting, we get to know our clients and determine their project priorities and construction budget.  Following is the creation of a base plan from site measurements and elevations.  Once the base plan is completed, the design process can begin.
Conceptual Design
During the conceptual design process, we apply our expertise to produce design options based upon client priorities, site factors, and surrounding context.  These options, or design alternatives, are presented to the client for discussion and feedback in 2-D or 3-D graphics.  From this, a preferred alternative is selected, revised, and refined into a final conceptual design.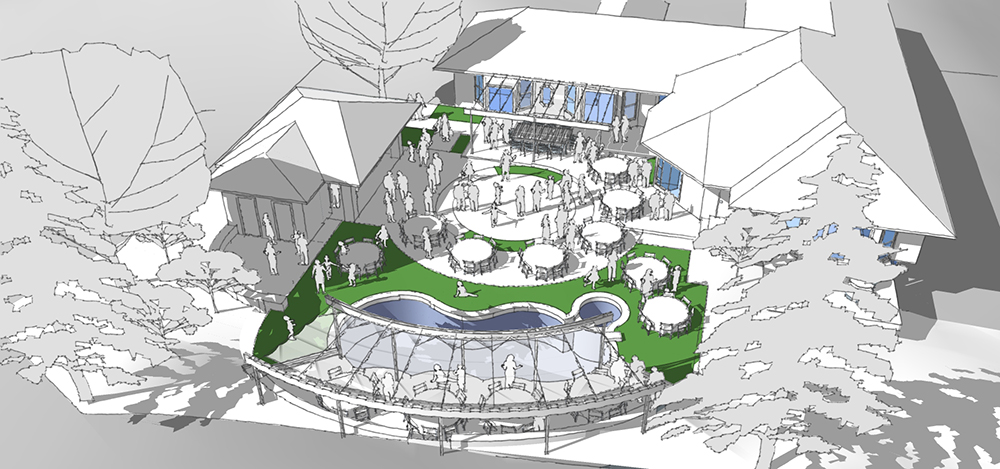 Construction Documents
Construction documents are required to provide the landscape contractor and crew with written and graphic instructions of how the conceptual design should be built and installed. Susan Miller has extensive construction knowledge with 25 years as a licensed landscape architect and contractor. At MLA we utilize diverse tools and techniques to design from ideas on paper to physical form. It is important to note that many projects' scope of work requires Design Review by the local Planning Department. Often, conceptual design and construction documents are required to gain project approval and to secure permits.

Construction Administration
When landscape construction begins, we work closely with contractors and vendors throughout the installation process to ensure that the project is implemented the way we and our clients have envisioned.